Snowboard team
Lítací jelen
We are snowboard team Lítací jelen and we love living on the edge. Since 2011 we compete in parallel slalom and parallel giant slalom within the scope of Czech Cup. Our youths regularly collect medals at Czech Winter Olympic of Youths. Juniors four times represented our country at Junior World Championship in the Czech republic, Slovenia and New Zealand...
Read more
coaches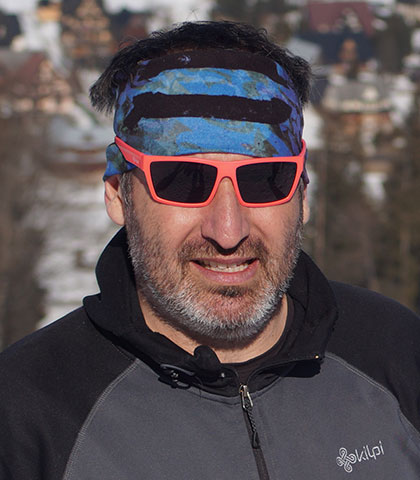 Roman Minárik
coach
Jiří Keclík
coach
Tomáš Kolesa
coach
Adam Kolek
coach
Petr Choleva
coach
Jan Skřipský
coach
News
New season finally started :-)
Lithuania hall 25.-28.8.2022
Lithuania hall 14.-18.9.2022
Lithuania hall 13.-17.10.2022
Kaunertal glacier AT 25.-30.10.2022
Kaunertal glacier AT 17.-20.11.202
Austria  1.-4.12.2022
Sport center
The club has been working with young people in the field of slalom snowboarding disciplines since its inception in 2011. In 2017, it has become an accredited Youth Sports Center (SPS). SPS is established by the snowboard section of the Skiers' Association of the Czech Republic (SLČR). The SPS aims to care for sports- talented youth in age categories up to 15 years.
In the season 2019/2020, SPS Lítací jelen z.s. has 13 members, who are active competitors training under the guidance of experienced coaches and who participate in races both in the Czech Republic (e.g. the Czech Cup SLČR series) and abroad (e.g. ERSA - European Race Snowboard Association and SBAC). Competitors from the SPS regularly achieve success at the Winter Olympic Games for Children and Youth, which are organized every two years by the regions of the Czech Republic.
From the age of 15, competitors enter the junior categories, in which they can become members of the Czech national team. In other words, the become members of the Youth Sports Center (SCM) established by SLČR. In the 2019/2020 season, our competitors Zbyněk Žák, Šimon Choleva and Klára Skřipská are members of the RDV - National Team of the SCM selection. Adam Krupa and Adela Keclikova are also a members of the SCM.
Junior representatives have been participating in the Junior World Championships regularly since 2016
2022 Itálie - Chiese im Valmalenco
Šimon Choleva, Adéla Keclíková, Kryštof Minárik, Adam Krupa, Zuzana Kolesová

2021 Rusko - Krasnoyarsk
Šimon Choleva, Klára Skřipská, Adam Krupa

2020 Austria - Lachtal
Zuzana Kolesová, Šimon Choleva, Adam Krupa
2019 Slovenia - Rogla
Klára Skřipská, Zuzana Kolesová, Zbyněk Žák, Šimon Choleva, Jakub Keclík
2018 New Zealand - Cardrona
Klára Skřipská, Zbyněk Žák
2017 CZ - Klínovec
Adéla Kolesová, Klára Skřipská, Klára Neubertová, Zbyněk Žák, Kryštof Choleva
2016 Slovenia - Rogla
Adéla Kolesová, Zbyněk Žák, Jiří Stareček ml.
Our competitors are also members of the Center for Individual Sports (CISO), in the
2022/2023 season - Adam Krupa, Kryštof Minárik and Adela Keclikova.